Events • homepage
Sobe, sobe, balão sobe: we will be hosting the master balloon artist and craftsman Luciano Britto at Mercado Bom Sucesso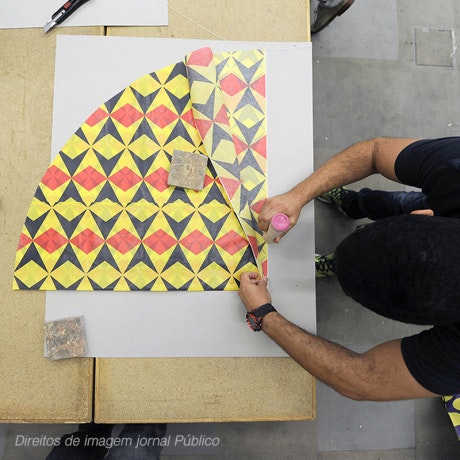 Where
Mercado Bom Sucesso
São João is one of Porto's most special times of year and, this year, the Bom Sucesso Market will be hosting two activities promoting the sharing of artisanal knowledge about fire balloons and their tradition in popular celebrations.
Luciano Britto Gomes is the master balloonist and craftsman and brings São João with him on his fingertips. He will show you his passion which began in his childhood. At the age of five, he was already cutting, folding, and gluing paper in order to help his two brothers, who are now also balloonists themselves. 
In 2017, he brought his art from Brazil to Portugal with a simple mission in mind: to preserve the tradition of handmade balloons and to teach it in a simple way so that everyone can participate.
Preserving tradition with the least possible risk is essential for this craftsman. When he teaches, he tries to keep certain rules in mind whilst creating, such as building a balloon which lingers in the air for about ten minutes, but which will go out while still in flight whilst also taking weather conditions into account.
Now, make sure you book both these moments which you won't want to miss on your calendar and come and join us!
1 – São João Balloon Exhibition
Date: 10th of June to the 10th of July
Location: at the Bom Sucesso Market
2 – São João Balloon Workshop (2 sessions)
Date: 17th and 18th of June
Time: from 11 am to 1 pm
Venue: On stage on the ground floor (of the Bom Sucesso Market) 
Admission is free and no prior registration is required.
Admission is on a first come, first served basis, and limited to 10 people /families.
Materials are included and you get to keep your very own São João balloon created for launching or decoration.