News • homepage
TRA LA PASTA FRESCA: The Italian flavor at Mercado do Bom Sucesso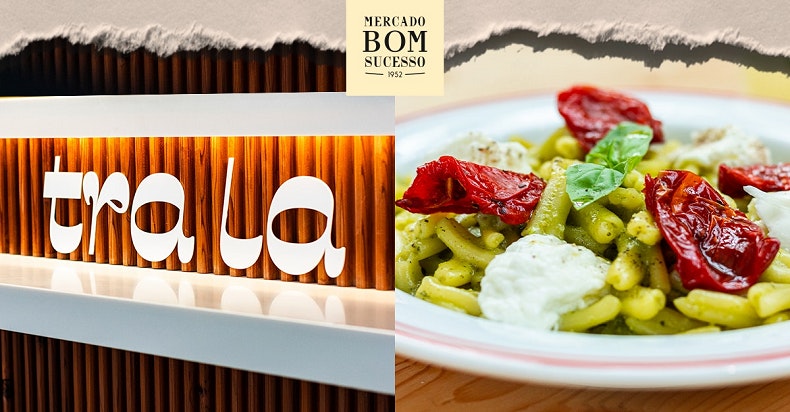 In addition to the diversity of fresh pastas and sauces made in the store, Tra La Pasta Fresca allows you to become a chef at home, with the best Italian ingredients. Ready to "sperimentare"?
With the arrival of the new restaurant Tra La Pasta Fresca, Bom Sucesso Market opens the doors to the first 'easy food' in which fresh Italian pastas are the star product.
Along with RT Focaccias, Tra La Pasta Fresca is also part of the Reitoria Group, which is debuting a new concept of Italian flavors. And as the name never deceives, at Tra La Pasta Fresca fresh pasta is made daily, and under the watchful eye of those who visit the Market, and quickly joins other unavoidable flavors of this gastronomy.
A new concept that brings the true taste of fresh pasta to the Bom Sucesso Market, but also promises to bring it to the homes of those who visit us, since it is possible to buy fresh pasta (raw) to cook at home and surprise everyone.
Publication
07 April 2022